A getaway in a fabulous resort town isn't complete without a little retail therapy. Whether you're finding something new to wear, searching for the perfect souvenir or stocking up on snacks, shopping is just part of the experience. 
With a diverse selection of stores and boutiques, the shopping in Laughlin offers everything from apparel and handbags to candy and toys. If you need a Laughlin fridge magnet or Colorado River coffee mug for your keepsake collections, there are places to find those, too! Here's where to shop in Laughlin. 
General Store at Laughlin River Lodge Hotel & Casino 
If it's souvenirs you seek, stop at the General Store! Beyond the keychains, T-shirts and other trip mementos, the store sells books, games and home décor. There's also packaged snacks — ask about the fudge of the month for a special sweet treat!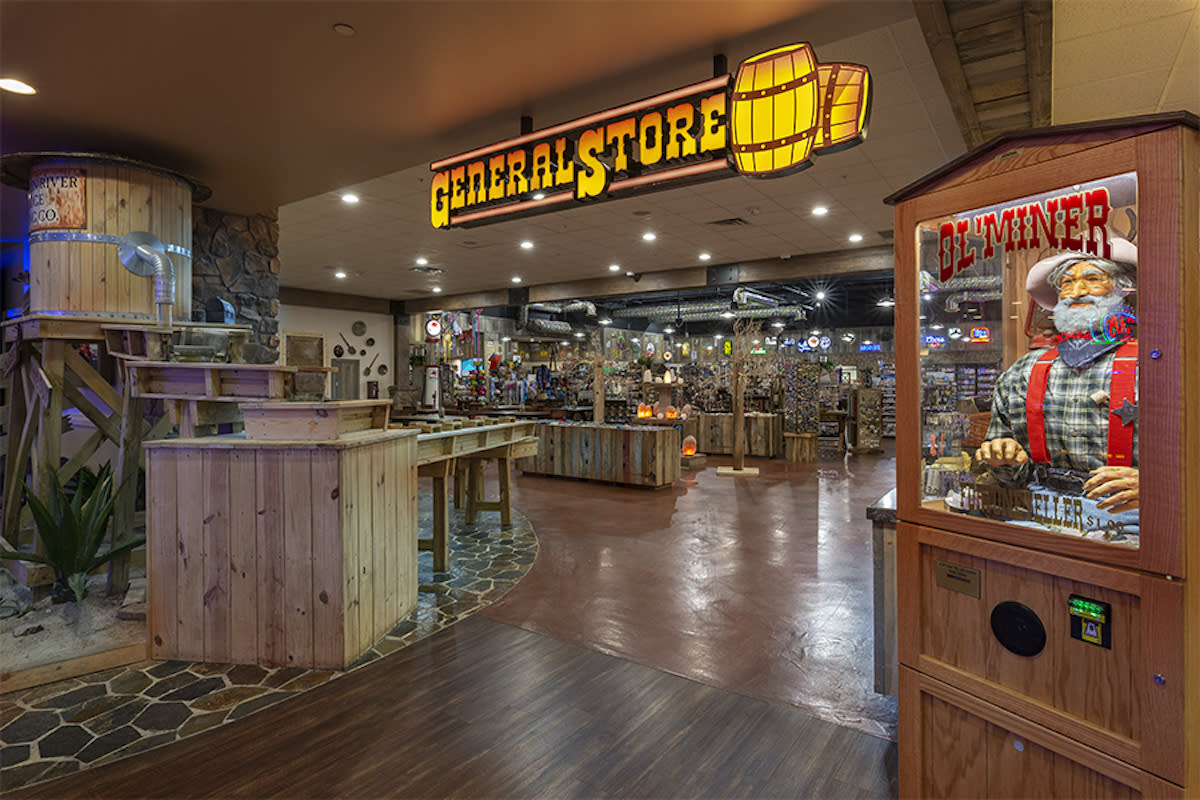 General Store at Laughlin River Lodge Hotel & Casino
Gift Emporium at Golden Nugget Laughlin 
Whether you forgot some must-have clothing items while packing or just want a new look for a night on the town, Gift Emporium is a must stop for everything you'll need during your visit! The shop offers the latest from brands like Tommy Bahama, Fossil, Michael Kors, Lucky Brand and more. Jewelry, accessories and delectable treats complete its selection. 
Pioneer Country Store at The New Pioneer 
Running low on toiletries? Leave your sunglasses back at home? Need a unique gift for a unique friend? The Pioneer Country Store is here for you. Check out the travel essentials section and peruse its selection of shabby-chic hats and bags. Souvenir searchers have their pick of several novelties, from handmade soaps to logo-emblazoned T-shirts. 
Gift Shop at Don Laughlin's Riverside Resort 
Grab a snack while you look for a keepsake at the Gift Shop. The space offers an extensive selection of tasty bites and beverages alongside its souvenir options, filled with everything from T-shirts to sunglasses and more.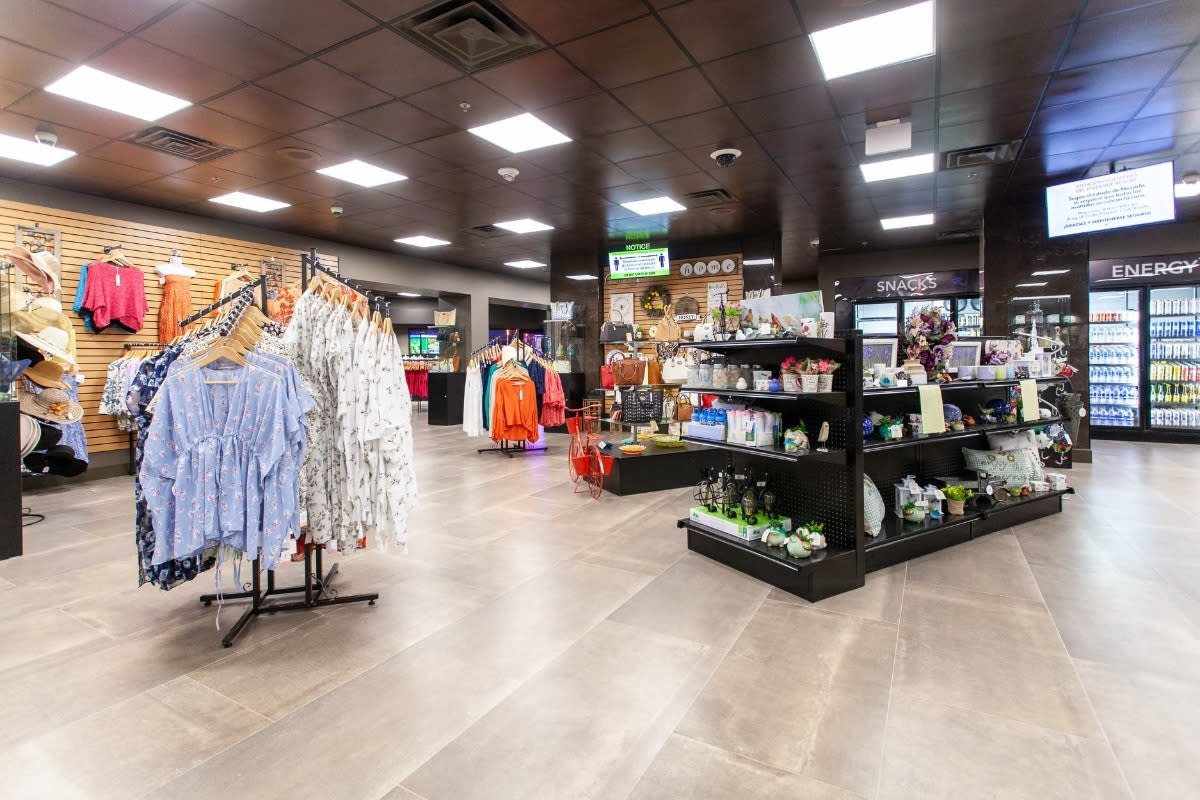 Gift Shop at Don Laughlin's Riverside Resort
Marshall-Rousso at Tropicana Laughlin 
Offering eye-catching women's fashions for over 50 years, Marshall-Rousso features clothing and accessories by designer brands. From handbags and dramatic evening wear to shoes and casual clothing, looks can be created head-to-toe at this boutique. 
Harrah's Club Shop® at Harrah's Laughlin Beach Resort & Casino 
Stop by Harrah's Club Shop® to stock up on beverages (including beer, wine and spirits) and snacks to enjoy during your getaway. While you're there, check out the luxury boutique area offering jewelry, purses and clothing for fabulous souvenir choices—or just something new and fun to wear! 
Now that you're all caught up on Laughlin's shopping, take some time to learn about the destination's unforgettable dining and can't-miss activities. Your next getaway's itinerary is writing itself!