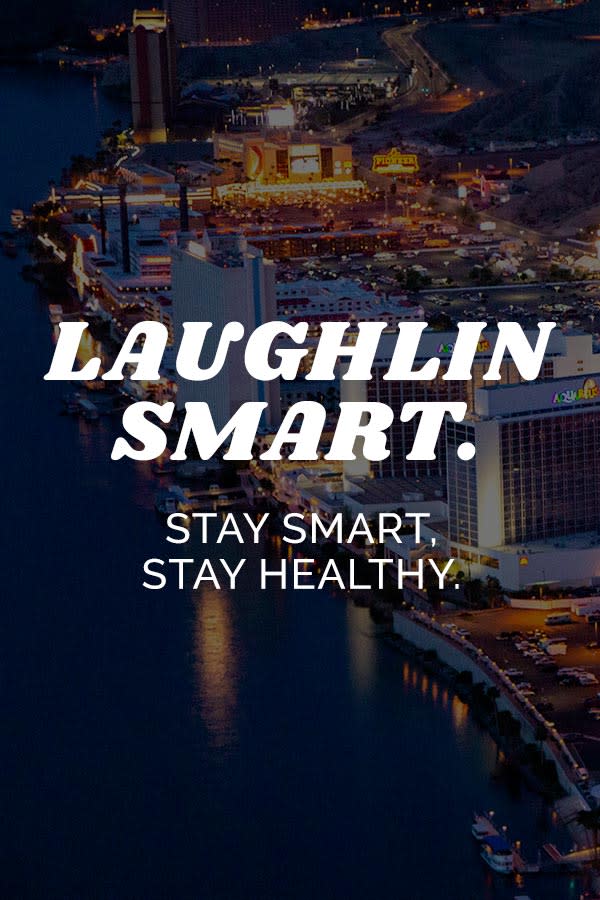 We're open and excited to welcome you back for a much-needed escape along the Colorado River, without restrictions involving capacity limits and large gatherings.
The United States will lift pandemic travel restrictions on Nov. 8, 2021, allowing fully vaccinated foreign nationals to travel the country.
In an effort to mitigate the spread of COVID-19 in Laughlin, the State of Nevada has mandated that everyone, including fully vaccinated individuals, wear a mask in public indoor settings, including resorts and casinos, restaurants, bars, showrooms and meeting spaces. The directive aligns with the latest Centers for Disease Control and Prevention (CDC) guidance related to mask requirements.
As of Aug. 16, all large indoor events with 4,000 or more attendees are able to show proof of vaccination as an exception to the indoor mask requirement. Individual event organizers are able to choose between requiring masks indoors for all attendees or ensuring that all attendees are vaccinated (in which case they can remove their masks). Event operators may admit attendees who are only partially vaccinated, however attendees who are only partially vaccinated MUST continue to wear a mask during the event. This is not a requirement to show proof of vaccination to attend a large event, it is an optional exception should vendors choose. 
Masks are also still required on all public transportation and transportation hubs per CDC guidance.
Those planning to visit Laughlin should regularly check this page as well as Nevada Health Response for updates on state and county requirement changes. Visitors should check directly with resorts, attractions and other experiences for full details around operations. Please contact your event producer with any questions about your specific event.
 Many of the destination's resorts have put together a thorough health and wellness plan based on the advice of health and government officials. Below you can find a link to those plans.
Plan Your Trip to Laughlin
Comfortable accommodations, exciting attractions, riveting entertainment and adventurous day trips are just a few reasons Laughlin is a great getaway.