There's no better place to spend an adventurous weekend in the great outdoors than Laughlin, Nevada. With hiking trails, river trips and water sports; plus great casinos, dining experiences, and spa facilities for when you want to wind down; there truly is something for everyone.
Follow our fun-filled weekend itinerary to make the most of your time in town.
Saturday
Kick off your day with a relaxing hike or bike ride along the Colorado River. Take in the fresh air on a gentle stroll along the landscaped River Walk, and watch as the boats and water birds float by.
Alternatively, if you're feeling more adventurous and want to head further afield, the Colorado River Heritage Greenway Trail will take you right out into the heart of nature. Hike or bike along its 10.5 miles of family-friendly routes, accompanied by waterfowl, shorebirds, and a variety of other wildlife. Along the trail you'll also find a children's play area, water points, shade shelters, and restroom facilities, making this a great outing for all ages.
After a long walk or bike ride you'll have worked up a big appetite, so pack some mouthwatering bagels from Tropicana's Poolside Café and head up river to Davis Dam. Built to generate hydroelectric power and control flash flooding, this staggering feat of American engineering lies just a few miles north of the town, and makes an impressive backdrop for a picnic. 
Make a beeline for one of its shaded picnic ramadas, break out the bagels, and take in the dam and the surrounding mountain views.
Next on the agenda, the USS Riverside Cruise. Setting sail at 2.30pm or 4.30pm, this fascinating guided tour of the Colorado River is great fun, and great value for money. Lasting about an hour and twenty minutes, it'll easily keep all ages entertained, while its shaded upper deck and climate-controlled lower deck mean plenty of space out of the sun.
Once you're back on dry land, head straight to Don Laughlin's Riverside Resort to toast the sunset over the river. Here, you'll also find an extensive collection of authentic motors on display at the free-to-enter Classic Car Museum; a state-of-the-art bowling facility, Riverside Lanes; and bingo, slots, poker and more at the onsite Casino.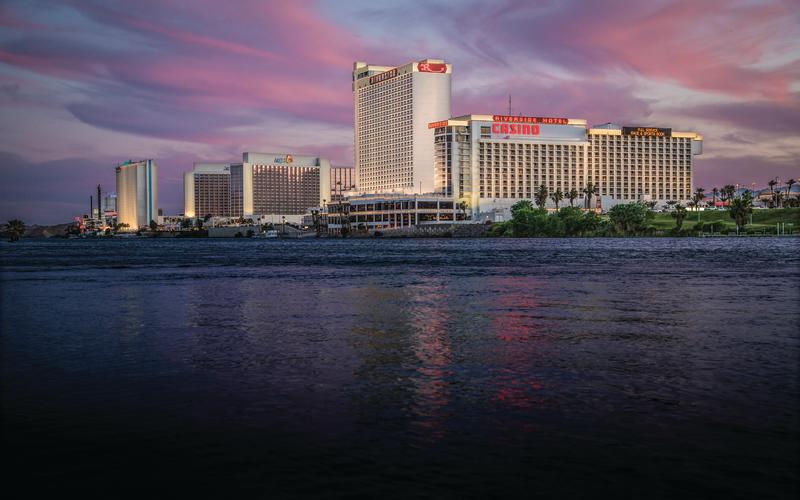 Ready for your evening meal? Where better to dine than The Gourmet Room, Don Laughlin's classic American restaurant that boasts gorgeous views of the Colorado River. Offering friendly service, a warm atmosphere and a delectable menu, there's something for everyone here – from crab-stuffed trout to Steak Diane and melt-in-the-mouth Prime Ribs, you are spoiled for choice.
Sunday
Start your Sunday off with a splash at Lake Mohave, one of Laughlin's most popular day-trip destinations. Laze about on the lake shore or go swimming, surrounded by the beautiful natural landscape; or take things up a notch on a thrill-seeking water adventure. Watercraft Adventures offers jet ski hire by the hour, while Desert River Kayak takes guided tours along the river, to explore some of Laughlin's wilder landscapes.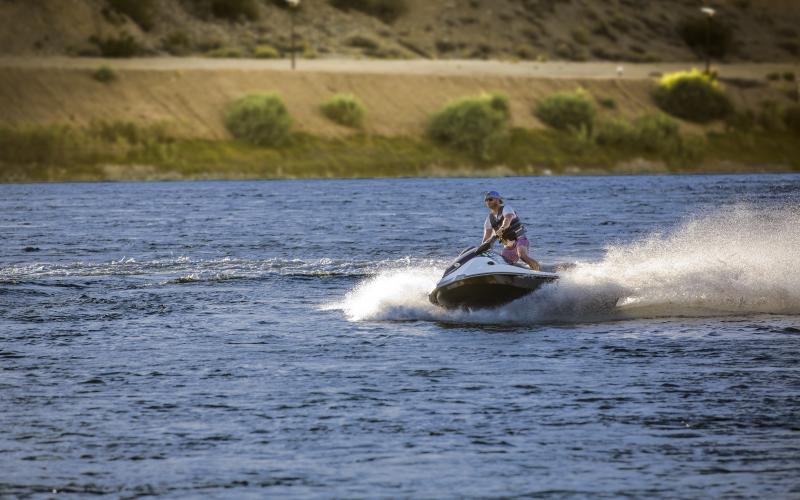 After an exciting morning out on the lake, it's definitely time for some pampering. Relax those muscles and unwind at the The Spa at Laughlin Ranch. Set on a stunning, award-winning golf course, you'll have 11 treatment rooms at your disposal. Plus, full use of the spa's modern fitness center, and men's and women's steam and tranquility rooms, are included in every pampering package – from massages to body treatments to facials.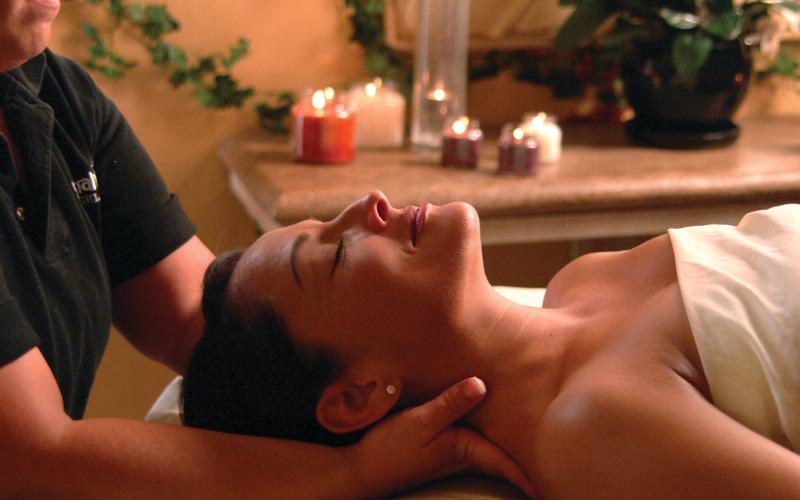 Now that you're fully relaxed, it's time to head back onto the water and enjoy a dinner cruise aboard luxury riverboat, the Celebration. Whether you're on a romantic getaway or spending time with friends and family, the 2-hour cruise with Laughlin River Tours makes for a memorable evening out on the water. Enjoy freshly-prepared salmon, chicken marsala, tortellini or prime rib, and sip on a glass of wine as the sun sets over the river.
In the mood for some friendly competition instead? Head to the nearby Don Laughlin's Resort for a night of Cosmic Bowling at the state-of-the-art Riverside Lanes. Complete with special glow-in-the-dark equipment for extra nighttime fun, you're sure to have a blast, whether you bowl a strike or strike out.