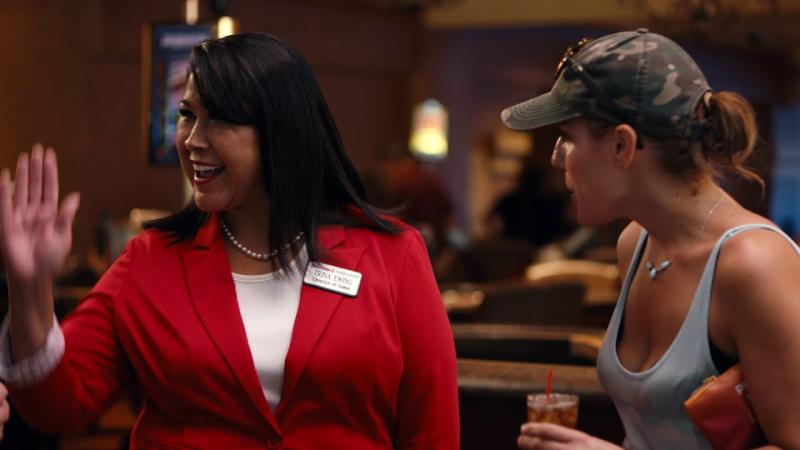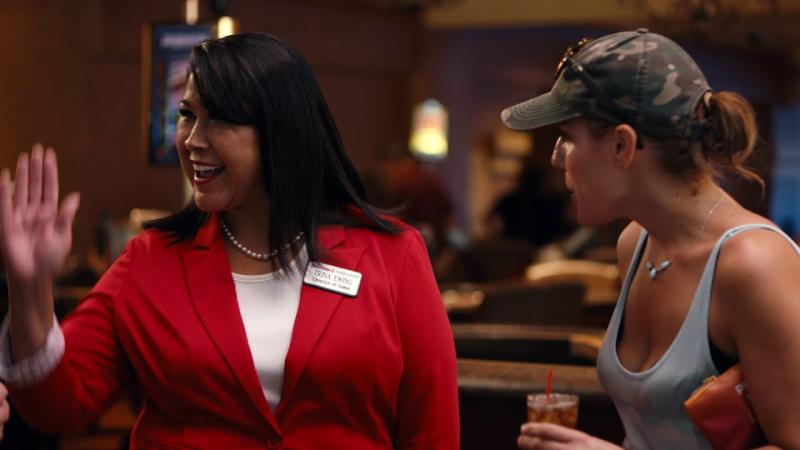 Trina Ewing started her family and career in Laughlin and, over the years, she's earned the respect, trust and admiration of her guests by treating them like members of the family.
-------------------

Trina:  My name is Trina Ewing, I've been the Edgewater Colorado Bell for 30 years. I am the Director of Sales.

Eric: Eric Ewing, I've been at the Edgewater for 33 years. I'm Bell Captain and we have been married for 27 years. 

Trina: So this was like 27 years ago honey.

Eric: Goodness…

Trina: Look at us, we were kids.

Eric: We're babies.

Trina: I met Eric when I was a desk clerk, he was the Bell Captain. I think we kind of gazed upon each other from a distance.

Eric: Well, it was, it was difficult because, I'm like, staring at the front desk instead of paying attention to my job, because I couldn't keep my eyes off this girl!

Trina: We knew, I think then, that we were meant for each other. If you're invested in the family life, I think that translates to the guests.

Eric: Trina is a very loyal employee. She is very personally connected to her business.
Trina: Respect is so important to me.
 
Trina: "Hi!, It's so nice to see you. How're you folks doin' today?"

Guest: We're doing good.
 
Eric: She's out front, visible, with our customers and she's had an effect.

Linda: I've never met a woman with as much integrity as she has, and that goes for the business, and the personal side of it, that doesn't happen in this day and age anymore.

Eric: I think Laughlin is just a beautiful place. You come to the desert and realize that this Colorado River is a treasure.

Linda: We come to Laughlin because there's so much to do here, and service is so great, my clients, my guests, are also Trina's guests, and they get treated very well.

Eric: I think people come to Laughlin because they're treated friendly; they're treated like, uh…

Trina: Family!

Eric: Sure, like family.