Looking for a lovers' getaway? With romantic restaurants to dine at and exciting experiences to take in together, Laughlin is the ideal destination to visit with someone you love — or are falling in love with!
Friday
Start your night with some cocktails and a fabulous dinner at the Gourmet Room at the Riverside Resort, where picturesque views of the Colorado River complement the delicious offerings. With a menu spanning French, Italian, steak house favorites and more, this is the perfect way to kick off your weekend in Laughlin.
After enjoying a delectable plate of crème brûlée or tiramisu, it's time to hit the town! With live music and a fabulous cocktail menu, Rush Lounge at Golden Nugget Laughlin is a fantastic spot to keep your celebration going. Get cozy with bottle service in one of the venue's reserved booths and enjoy the DJ's fresh beats!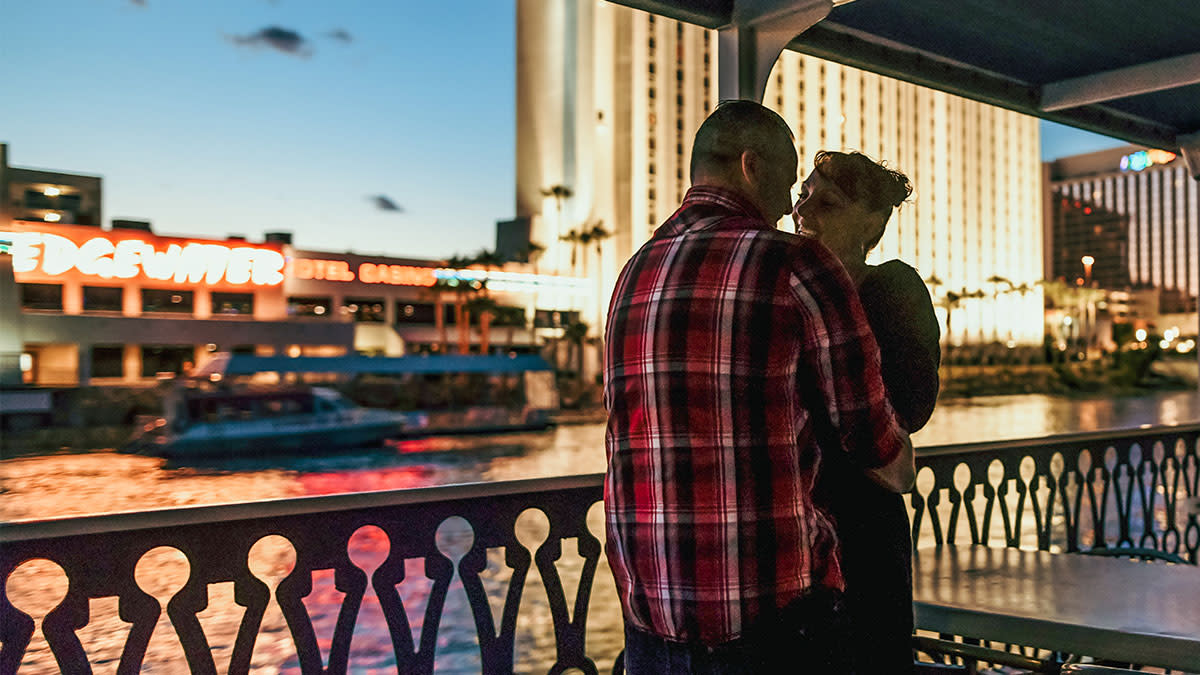 Saturday
Fuel up for a fun and jam-packed day in Laughlin with a fabulous breakfast. Do just that at Bumbleberry Flats at The New Pioneer, which serves up breakfast specialties like Chicken & Waffles alongside classics such as pancakes, omelets and French toast.
What's next? A scenic drive showcasing the beauty of Lake Mohave! Take the wheel of a Premium Polaris Slingshot with 220 Tours, in which you can explore the lovely landscape of Southern Nevada. Make a pit stop for lunch at The Brew Brothers at Tropicana Laughlin, where you can sip on a great selection of microbrews while enjoying a menu of their signature burgers and sandwiches, classic pizzas and more.
You might want to take some time to enjoy your fabulous accommodations before going to dinner, as it's been an exciting day and some R&R might be just what you need. Be sure to make a reservation at Stockman's Steakhouse at Edgewater Casino Resort, where you can continue your intimate Laughlin getaway with prime cuts and maybe even a bottle of bubbly! If you're seeking a more uniquely Laughlin dining experience, the Sunset Dinner Cruise aboard the Celebration launches from the Aquarius Casino Resort for a romantic evening on the river.
It's been a fun-filled day with the person you love spending time with, but it's not over! The floor at The Dance Club at Riverside Resort will only be heating up when you arrive, allowing you ample time to swoon your partner with those killer moves.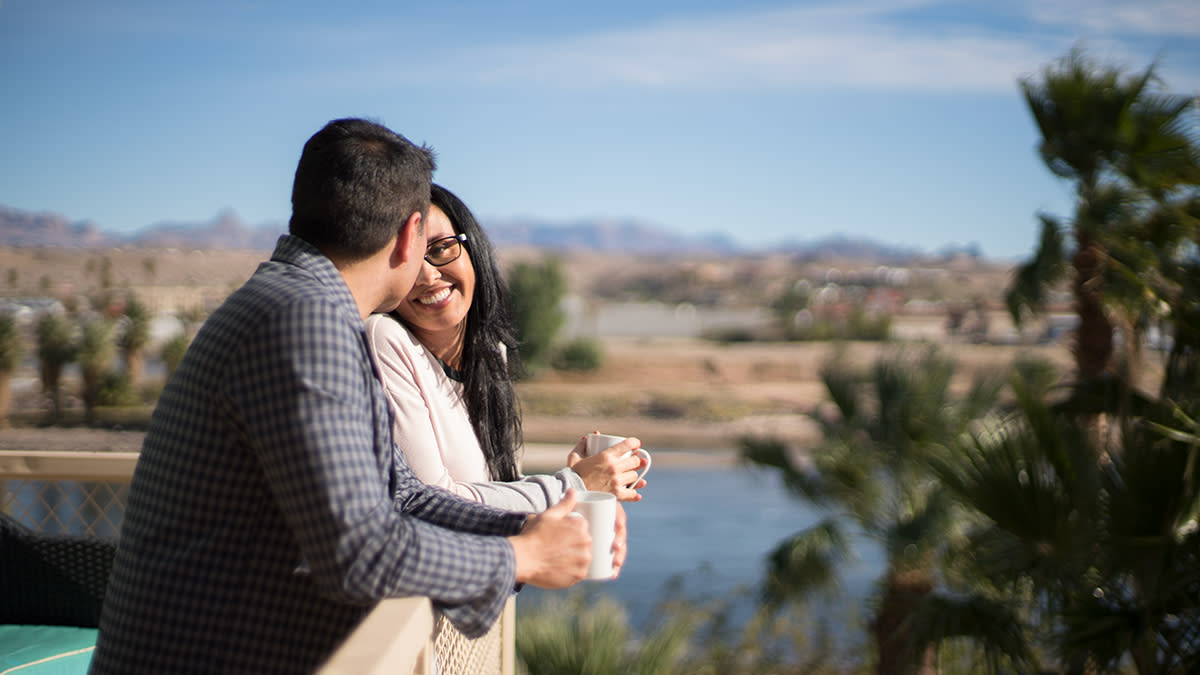 Sunday
Sunday means it's time for the best meal of the week: Brunch! Thankfully Laughlin has several scrumptious options to take in, including the Champagne Brunch at Riverside Buffet at Riverside Resort. With unlimited champagne, a carving station, and views of the mighty Colorado, this is a perfect place to start your Sunday.
Following your buzzy brunch, rejuvenate with your partner at the Spa at Laughlin Ranch. Choose from a number of treatments and amenities, but be sure to book the couple's suite to rest and relax together!
Your romantic weekend in Laughlin is coming to a close, but why not treat your sweetheart to a scrumptious dinner — or early lunch, depending on your departure — at Bighorn Café at the Laughlin River Lodge? If you're looking for an elevated dining experience to end your fantastic couple's weekend in Laughlin, the Range Steakhouse at Harrah's Laughlin opens at 5 p.m. With quality entrée selections alongside a beverage menu of cocktails, wine and more, this is the perfect farewell feast.
So, what are you waiting for? With so much exciting entertainment, top-notch dining and thrilling activities to take in, Laughlin is the ideal destination to get away from it all with someone special. Book your romantic weekend in Laughlin now!