They say you can't judge a book by its cover, but that may be wrong when it comes to vacation destinations. Laughlin's ability to mix picturesque beauty with amazing river and desert terrain adventures has helped it win over its share of first-time visitors. Guests are often surprised by the wide range of one-of-a-kind vacation experiences awaiting them in this waterfront town.
Located right on the Colorado River, just 90 miles away from Las Vegas and a short hop from Phoenix, Arizona, Laughlin's ideal location allows you to turn a short trip into the perfect weekend getaway. Whether that means outdoor adventures or experiencing the excitement of a Nevada gaming town, you'll find eight distinctly different casino-resorts all in close proximity.
Here are some of the unique ways Laughlin makes loyal followers of first-time visitors.
Rooms with views and places to muse
Laughlin's nearly 9,000 rooms offer plenty of value and variety, and many offer pristine panoramic views of the surrounding mountains and the sparkling Colorado River. Visitors can choose from a wide range of unique accommodations including two-bedroom suites; rooms with patios and balconies; and even a luxurious two-story, three-bedroom villa. And for those traveling with their four-legged friends, there are pet-friendly hotels available with on-site amenities to keep everyone in the family happy.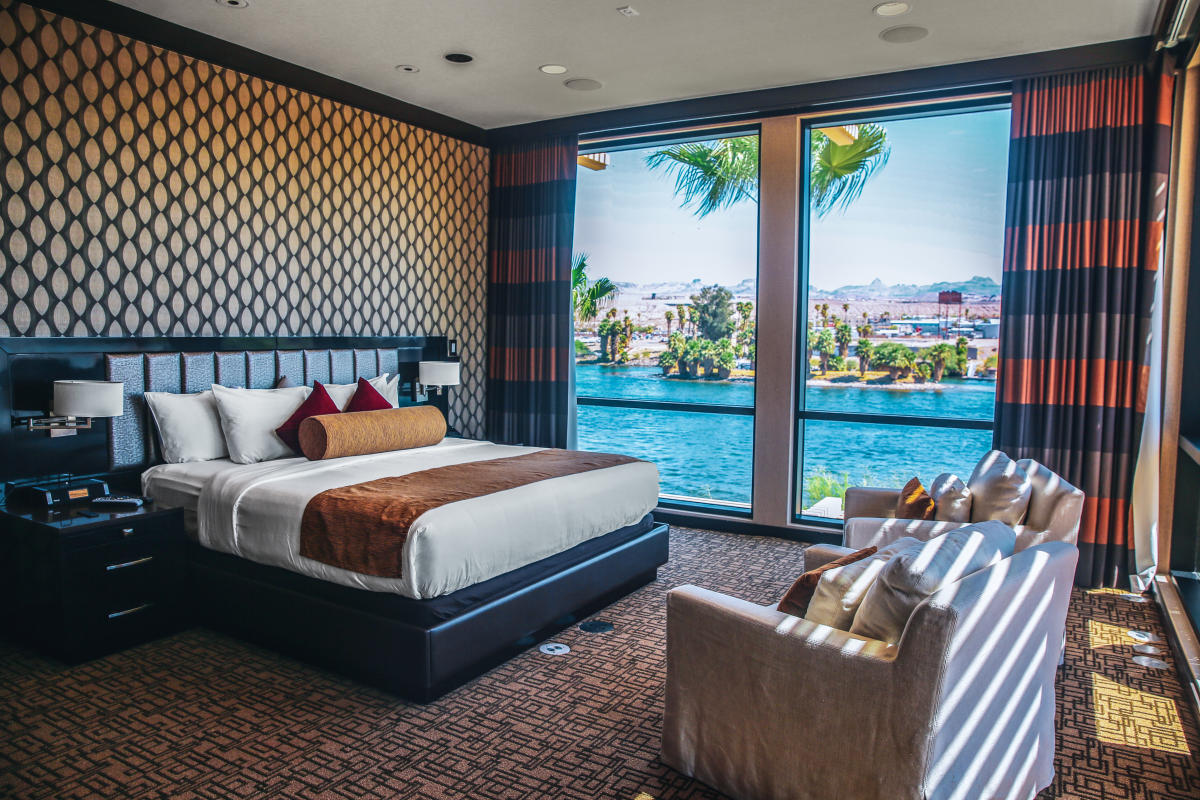 Inside, outside, it's your choice!
Hike it, boat it, relax at the spa, hit the links, and everything in between. Laughlin has something for everyone with all kinds of tastes, whether you're a controlled-climate type or an outdoor enthusiast. Casual lounges allow you to unwind and relax after your outdoor recreation or a long day at the tables or slots. And there is a variety of hiking and walking trails that allows for low-key adventure along the Colorado River. Fish and boat to your heart's desire, explore the local museums, or engage in some friendly competition on the bowling lanes − it truly is your choice.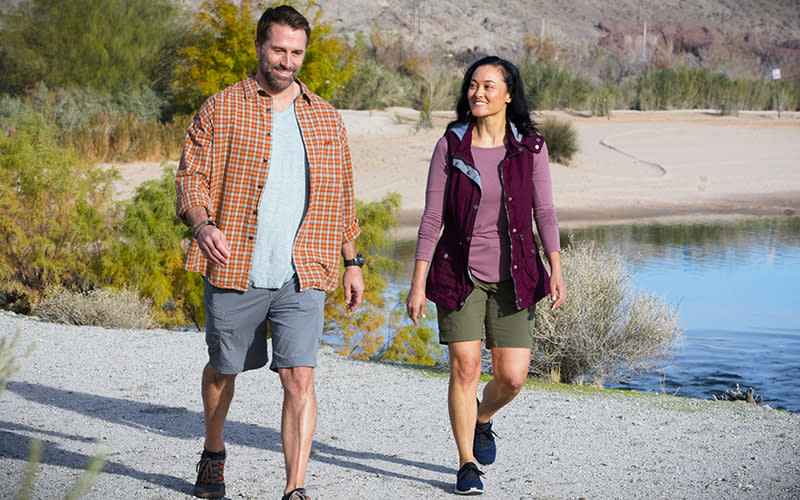 Deals galore
Laughlin has long been known as a value play, especially when compared to its sister destination, Las Vegas. The casino-resorts offer lots of food and drink deals, including special room packages that include dining offers, coffee and wine room packages, and exclusive website room rates for savvy shoppers.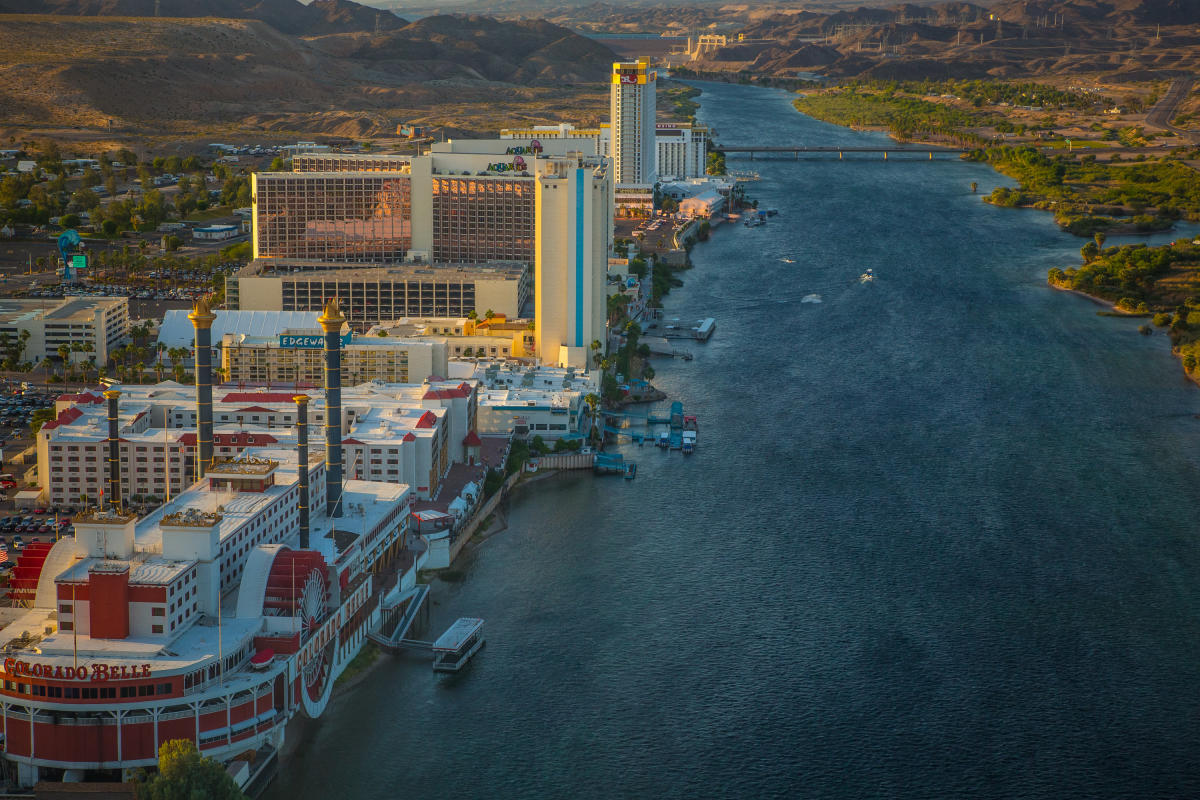 And once first-time visitors experience Laughlin's warm hospitality and the variety of low- to no-cost recreational opportunities available, the value proposition feels even greater. We've already done the hard part for you by gathering the best deals in town.
Dining delights
Visitors are pleasantly surprised by Laughlin's variety of dining options. Whether you're in the mood for a touch of Texas at the Saltgrass Steak House; a mouth-watering bite for lunch at Golden Nugget's Bubba Gump Shrimp Co.; a relaxed, comfortable, casual dine-in with a unique varied menu at Laughlin River Lodge's Bighorn Café; or American comfort food with a Southern twist at The New Pioneer Casino Hotel's Bumbleberry Flats, there's a delicious dining experience waiting for you in Laughlin. And if it's fine dining you're looking for, Laughlin offers gourmet restaurants to elevate your evening. Visit The Gourmet Room at Riverside or Guy Fieri's El Burro Borracho at Harrah's to truly appreciate Laughlin's culinary scene.
Small-town charm
Every visit to Laughlin comes bundled with the kind of personalized, friendly service that has vacationers saying, "this is my kind of place." With its down-to-earth neighborly atmosphere, it doesn't take long for Laughlin to win over the heart of any visitor.