Laughlin's unmatched beauty and calming views of the river make it hard to want to stay inside. With over 300 days of sunshine a year, Laughlin is the perfect place to take advantage of restaurants and eateries that offer outdoor patio seating. From gourmet restaurants to sunset river cruises Laughlin has the outdoor dining options to keep you coming back for more.
So, sprawl out on the patio for lunch or take your time at any of our scenic picnic areas. Whatever you do is up to you, just don't forget to look around between each bite to soak in the incredible scenery.
River Boat
A Laughlin classic, the River Boat Dining Tour is the perfect place to catch a sunset dinner on the river. Offering indoor and outdoor seating, guests can enjoy fresh-catch eats accompanied by unforgettable views as you cruise down the river.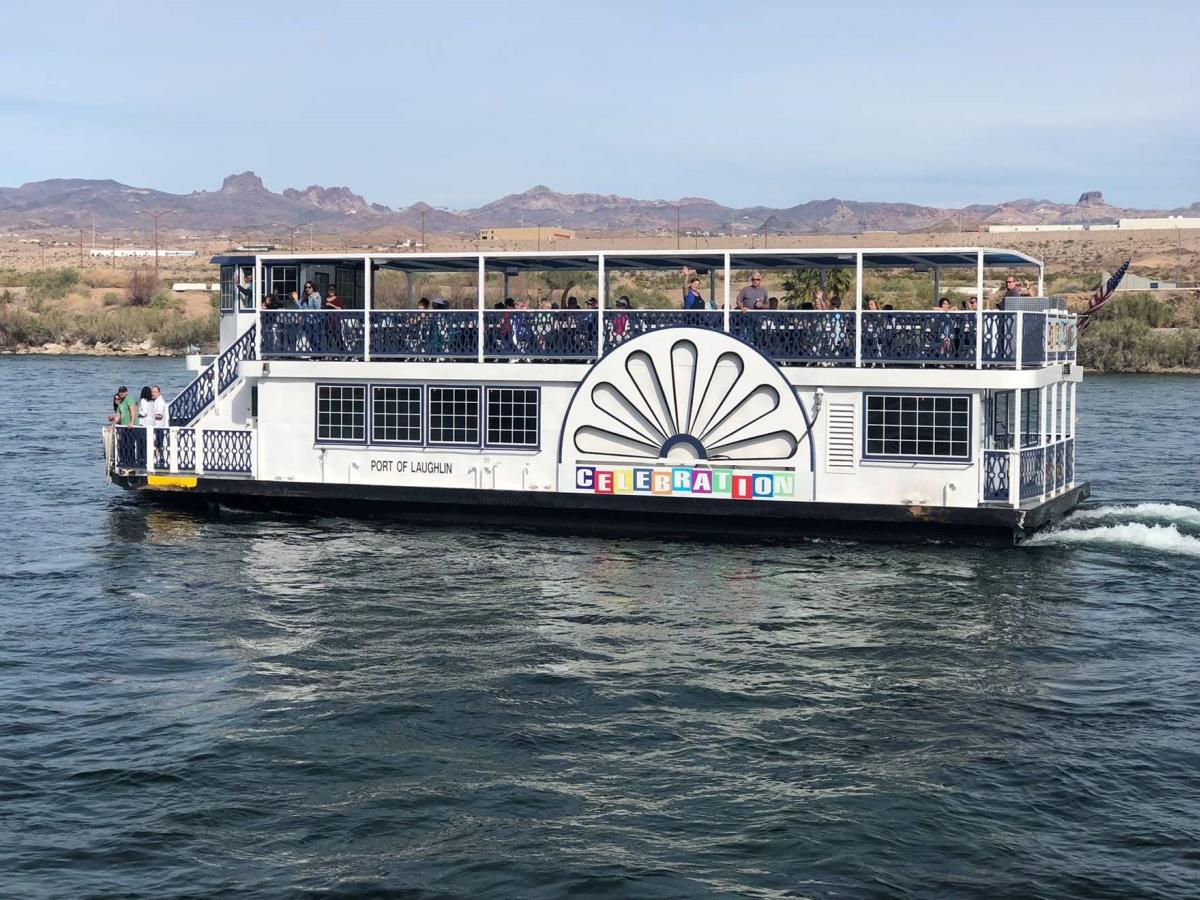 Bubba Gump Shrimp Co.
When looking to eat outdoors in Laughlin, Bubba Gump Shrimp Co. is a must visit. Capturing the magic that made Forrest Gump an American classic, Bubba Gump Shrimp Co. serves Southern-style comfort food in a fun and energetic atmosphere. Whether you're with the family or just looking for happy hour, Bubba's award-winning outdoor seating is some of the best in town.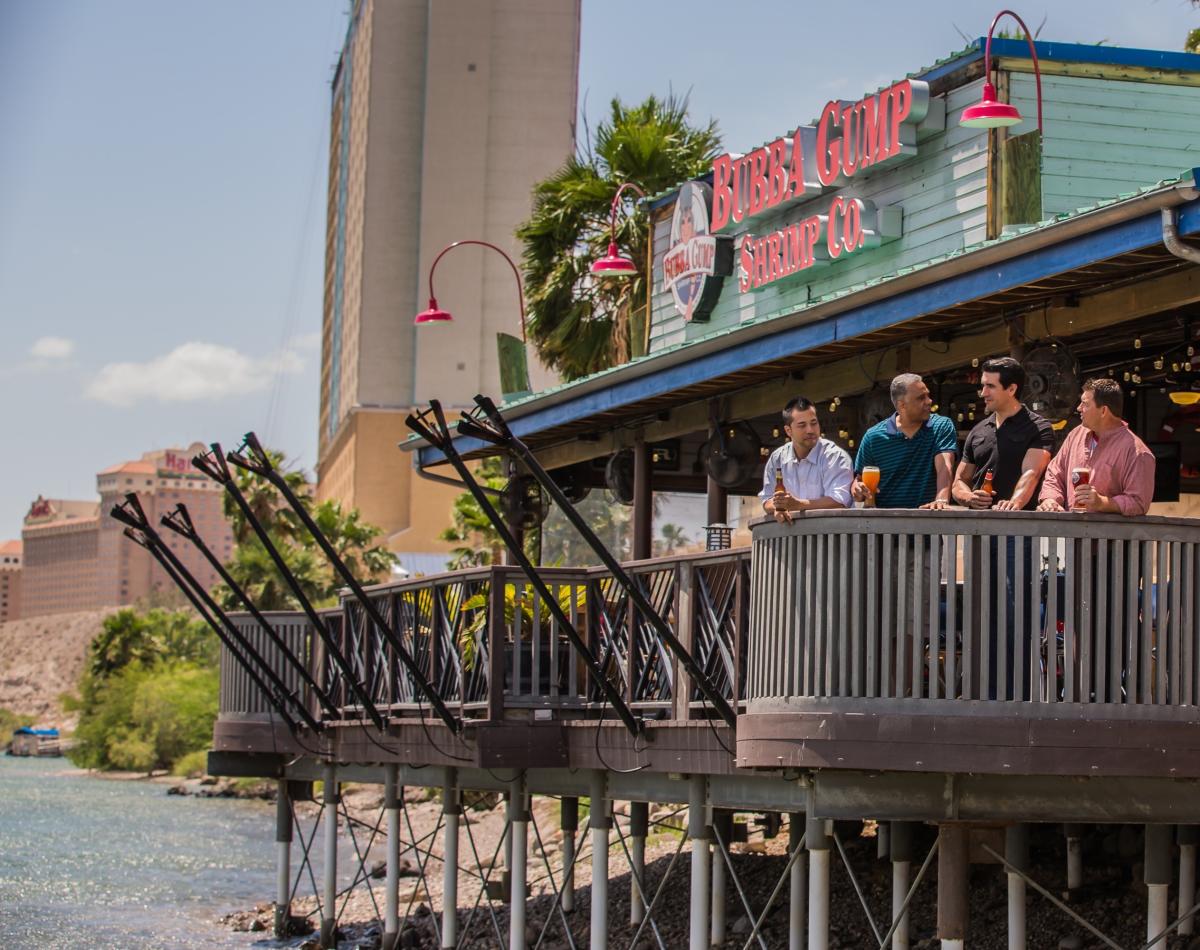 Brew Brothers Tap House
Outdoor patio seating isn't the only thing this amazing tap house has to offer. Brew Brothers Tap House provides guests with 16 taps, as well as a large selection of classic American dishes. From fish and chips to ribs and everything in between, this tap house knows how to quench your outdoor dining desires.
Bumbleberry Flats / Davis Dam Picnic Area
If your favorite eatery doesn't have outdoor dining, don't fret. Order takeout from any of our restaurants like Bumbleberry Flats and dine outdoors at any of our beautiful picnic areas. Like Davis Dam at Pyramid Canyon, where visitors can find plenty of tables and lawn to sprawl out over.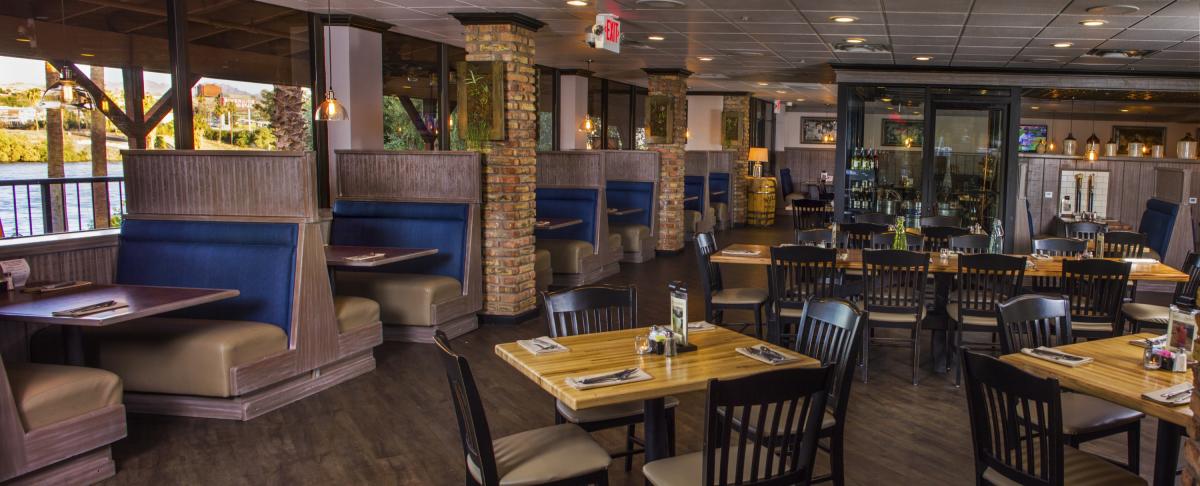 With so many ways to eat outdoors, Laughlin knows how to make any meal unforgettable.