In a town meant for everyone, of course our furry companions are welcome. Here is a roundup of the most dog-friendly hotels in Laughlin and areas good enough to make any tail wag.
Get outside and enjoy a destination that was seemingly made for the dogs.
The Colorado River Heritage Greenway Park and Trail is nine miles of trails in the Laughlin area, perfect for hiking, walking and even biking with your best four-legged friend. Waste-bag receptacles and drinking fountains for dogs of all sizes – including shorter ones for those small, yet mighty, pups – are throughout the trails system.

Once you've trekked the greenway, you can't miss Fisherman's Access Park. It's the first part of the area, with great walking close to the water. If boating is what makes you howl with delight, the site also has a protected boat-launch ramp and courtesy dock. Both motorboats and paddle craft can launch or take off from this site.

Big Bend of the Colorado State Recreation Area – situated on the shores of the Colorado River below Laughlin in Nevada's southern tip – is literally a puppy paradise with two miles of sandy shoreline, camping, and picnic and hiking areas. Energetic pups and humans can choose from six trails, and the Riverside Loop has a drinking water spot to cool off.

Enjoy the 20 acres of Mountain View Park, including trails and a dog park perfect for a game of fetch, as well as picnic areas for a snack to recharge before a walk and another game of fetch.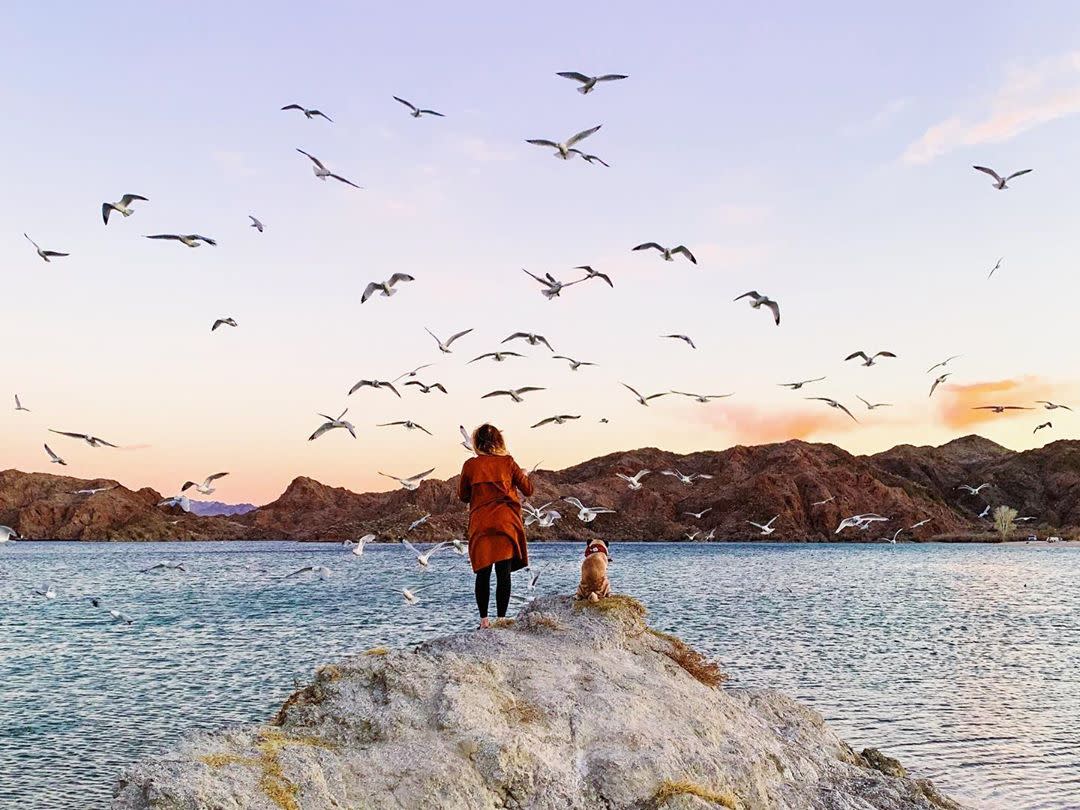 When you're dog-tired, look no further than these pet-friendly hotels in Laughlin to put those paws up and relax.
Harrah's Laughlin is where four-legged friends can get the very important dog treatment. Dog-friendly accommodations include Central Tower (with or without a river view) and North Tower Deluxe rooms, allowing you to enjoy a fun getaway with your best friend. With a specialized pet package (including the all-important treats), Harrah's Laughlin is where pups are treated just as well as the humans.

The New Pioneer's campus-style layout features a selection of dog-friendly rooms on Laughlin's most beautiful stretch of the River Walk. And that proximity makes it the perfect place to enjoy walks or jogs along the scenic riverside.

Golden Nugget Laughlin and Don Laughlin's Riverside Resort have just the place for you and your canine friends. A limited number of rooms at both hotels have been set aside just for the dog life, so those special "puppy pads" need to be reserved in advance.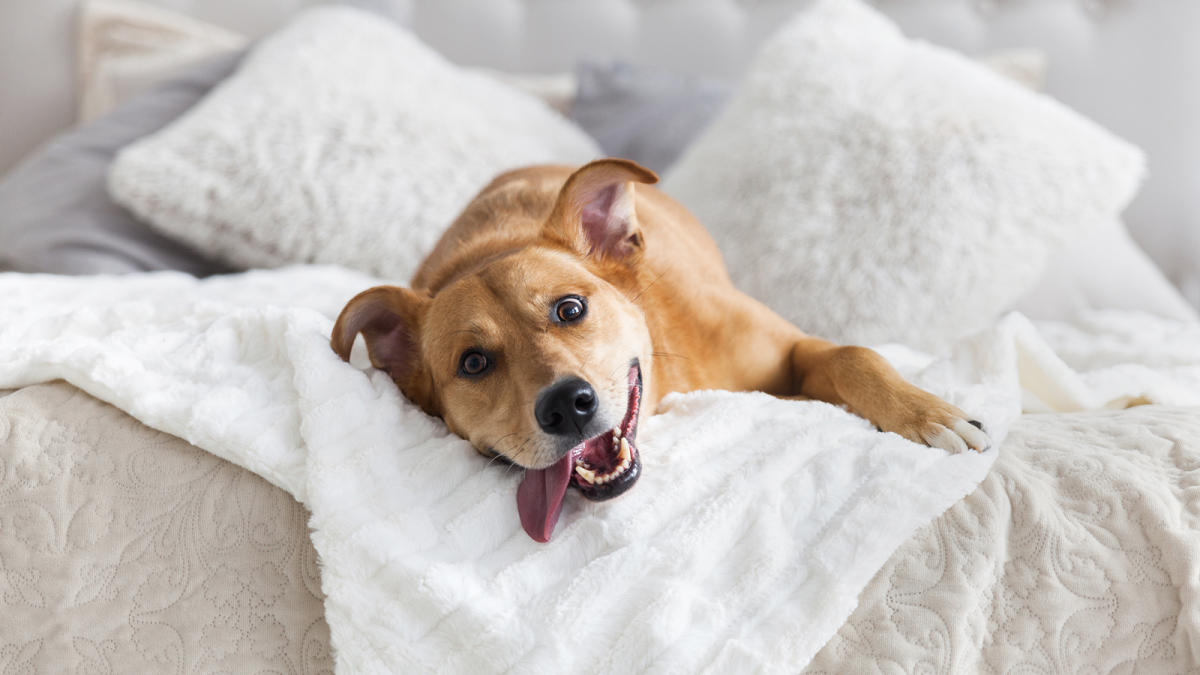 Laughlin is where everyone can be treated like the top dog – humans and canines alike. Please keep in mind that not all hotels accept companion dogs, so be sure to check with your hotel staff so they can accommodate the whole gang.
Please note: The government denotes a difference between service dogs and companion animals. The Americans with Disabilities Act defines a service animal as any dog that is individually trained to do work or perform tasks for the benefit of an individual with a disability, including a physical, sensory, psychiatric, intellectual, or other mental disability. Emotional support, comfort, therapy or companion animals are not service animals under Title II and Title III of the ADA. Other species of animals, whether wild or domestic, trained or untrained, are not considered service animals either. The state of Nevada also recognizes this distinction. Please refer to an official government entity for more information.