The holidays are the perfect time to plan a family trip to Laughlin, Nevada. The destination offers many family-friendly experiences like shows and displays and outdoor activities that often include breathtaking views and sights. Relax, play, explore, and make memories as a family that will last a lifetime. Continue reading for a list of ideas on how to spend the holiday season as a family in Laughlin.
Shows and Displays 
With a rotating lineup of shows and hits, Laughlin is excited to host several holiday-esque performances of the classics by world-class performers. Plus, get into the holiday spirit with a special Christmas tree display like no other. 
Outdoor Activities 
What better way to experience Laughlin than from the outdoors in the beauty that surrounds it? Check out the various outdoor experiences you can have here, like a simple hike with the family or seeing one of the world's natural seven wonders. There's something for everyone in Laughlin. 
The Riverwalk is a manicured and paved trail that offers a relaxing opportunity to unwind and enjoy the beauty that the destination has to offer. The 1.5-mile trail extends along the Nevada shore of the Colorado River. 

Heritage Greenway Park & Trails – Hike along the Colorado River and see the winter beauty peeking forth as you revel in the desert's striking contrast. With nine miles of new trails located just a few minutes north of Laughlin's strip, there's plenty to see and do for all types and ages at Heritage Greenway Park & Trails.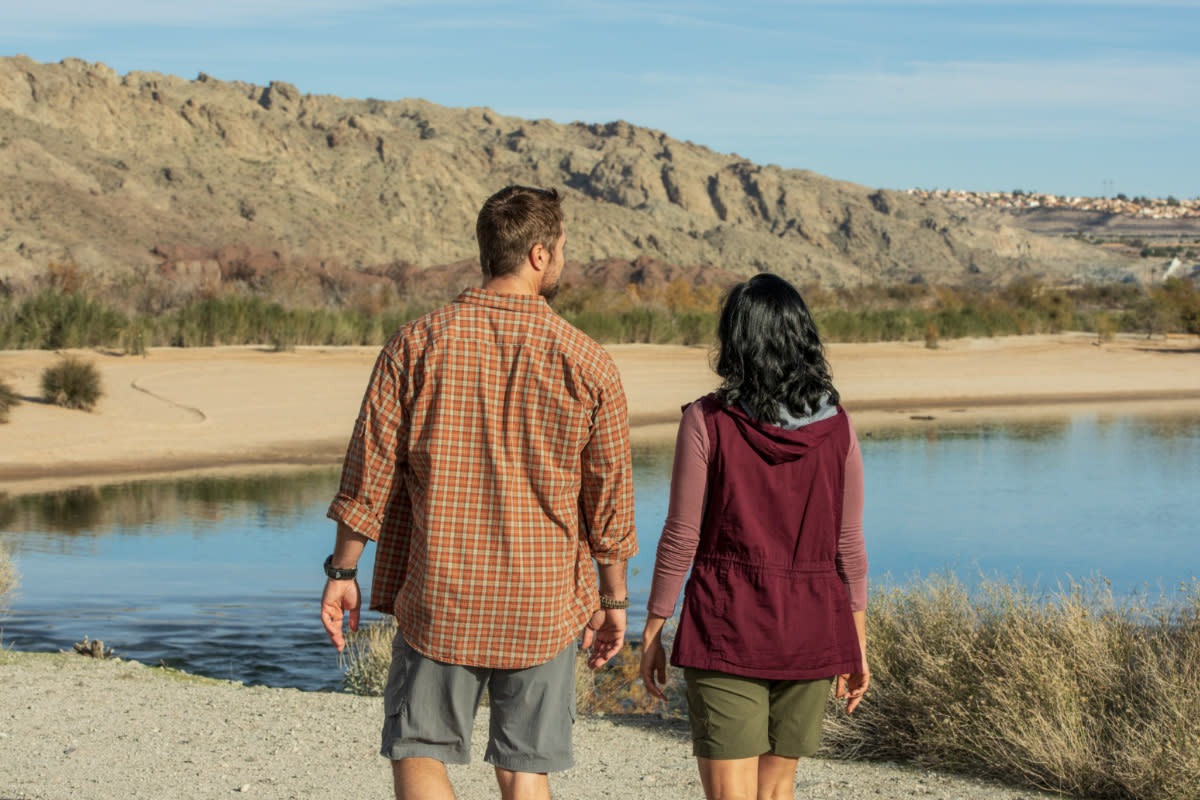 Heritage Greenway Park & Trails
With its own Davis Dam located 70 miles downstream of the famous Hoover Dam, it manages the delivery of the Colorado River's waters south to Mexico. 

Explore Oatman Ghost Town, a tiny town surrounded by the Black Mountains that overlook the Mojave Desert. Over half a century ago, this was the strategic base for miners seeking gold. And like classic, old towns, it's assumed that ghosts roam the remnants. 

Get outdoors and see all the beauty that the area has to offer when you boat, fish or hike at Lake Mohave. Scenic trails, plants and wildlife landscapes – have an adventure like no other.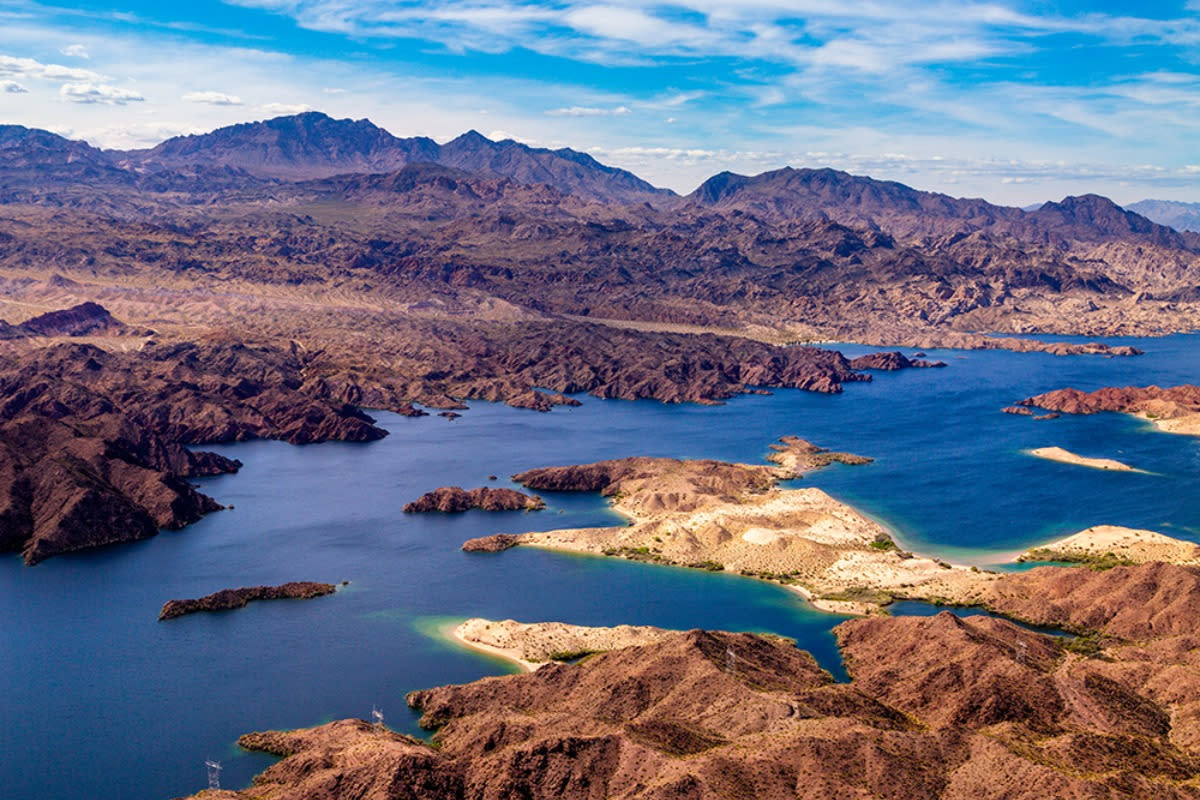 Lake Mohave
Take a day trip and see one of the world's seven natural wonders in all its glory – the Grand Canyon. Hike down into the canyon on Bright Angel Trail or take the Rim Trail around the canyon's magnificent rim for a less strenuous hike. Don't miss a breathtaking sight by scheduling a guided tour with Laughlin's own Laughlin Tours, LLC or Desert Wonder Tours. 

Give the whole family an experience they'll never forget at Keepers of the Wild, a 175-acre animal sanctuary located along a notably scenic section of Route 66 in Arizona. 
Indoor Activities  
If you're seeking some indoor things to do, Laughlin's got options for you! After a long day of exploring, give these ideas a spin to keep the fun going.  
Bring on the competition with a round of laser tag or play games in the arcade. If that wasn't enough, Don Laughlin's Riverside Resort even has a bowling alley! So rest assured you'll have plenty of options that are fun for the whole family!

Spend the day browsing for the perfect souvenir! Check out Pioneer Country Store at The New Pioneer for trip mementos and travel essentials. Or there's Gift Emporium at Golden Nugget Laughlin sporting fashionable clothing and jewelry.
There's always something for the whole family in Laughlin, Nevada. Pack your holiday outfits, steal a deal and get away to Laughlin this holiday season.