The holidays are the perfect time to plan a family trip to Laughlin, Nevada. The destination offers many family-friendly experiences like shows and displays and loads of outdoor activities that often include breathtaking views and sights. Relax, play, explore, and make memories as a family that will last a lifetime. Continue reading for a list of ideas on how to spend the holiday season as a family in Laughlin.  
Shows and Displays
With a rotating lineup of shows and hits, Laughlin is excited to host several holiday-Esque performances from classics to world-class performers. Plus, get in the holiday spirit with a special Christmas tree display like none other.
Enjoy the Christmas tree display at Aquarius Casino Resort. Starting after Thanksgiving and up until Christmas, this 15-tree display will be decorated in festive ornaments, lights and various themes such as Jack Frost, Star Wars and Cowboy Christmas. The trees are up for auction and all proceeds go to help feed the hungry through donations to local charities.

The Platters Very Merry Christmas Show is at Don Laughlin's Riverside Resort Hotel & Casino from Dec. 7–11. Don't miss the exciting experience of rich vocals and historical traditions that make this group's melodies timeless and relevant to fans of all ages.

Kick off the holiday season with the all-American classic, The Nutcracker, a tale of Clara and her nutcracker doll who changes her frightful winter into a feast in Candyland. The Nutcracker Ballet by the Anaheim Ballet Company will be performed at Don Laughlin's Riverside Resort Hotel & Casino from Dec. 15–18.

From Dec. 28–31, the Winter Dance Party at Don Laughlin's Riverside Resort Hotel & Casino will be a live and authentic re-creation of Buddy Holly, Ritchie Valens and the Big Bopper's final tour. Each live concert includes two hours of unbridled, high-voltage entertainment featuring hit songs of the '50s. Having performed for 2 million guests already, this is a must-see show!

On December 17th, don't miss the 2022 Bullhead City/Laughlin Christmas on the Colorado Boat Parade lighting up the Colorado River in the evening followed by an afterparty at Community Park, with food trucks, music, and more.
Outdoor Activities
What better way to experience Laughlin than from the outdoors in the beauty that surrounds it? Check out the various outdoor experiences you can have here,  like a simple hike with the family to seeing one of the world's natural seven wonders. There's something for everyone in Laughlin.
The Riverwalk is a manicured and paved trail that offers a relaxing opportunity to unwind and enjoy the beauty that the destination has to offer. The 1.5-mile trail extends along the Nevada shore of the Colorado River.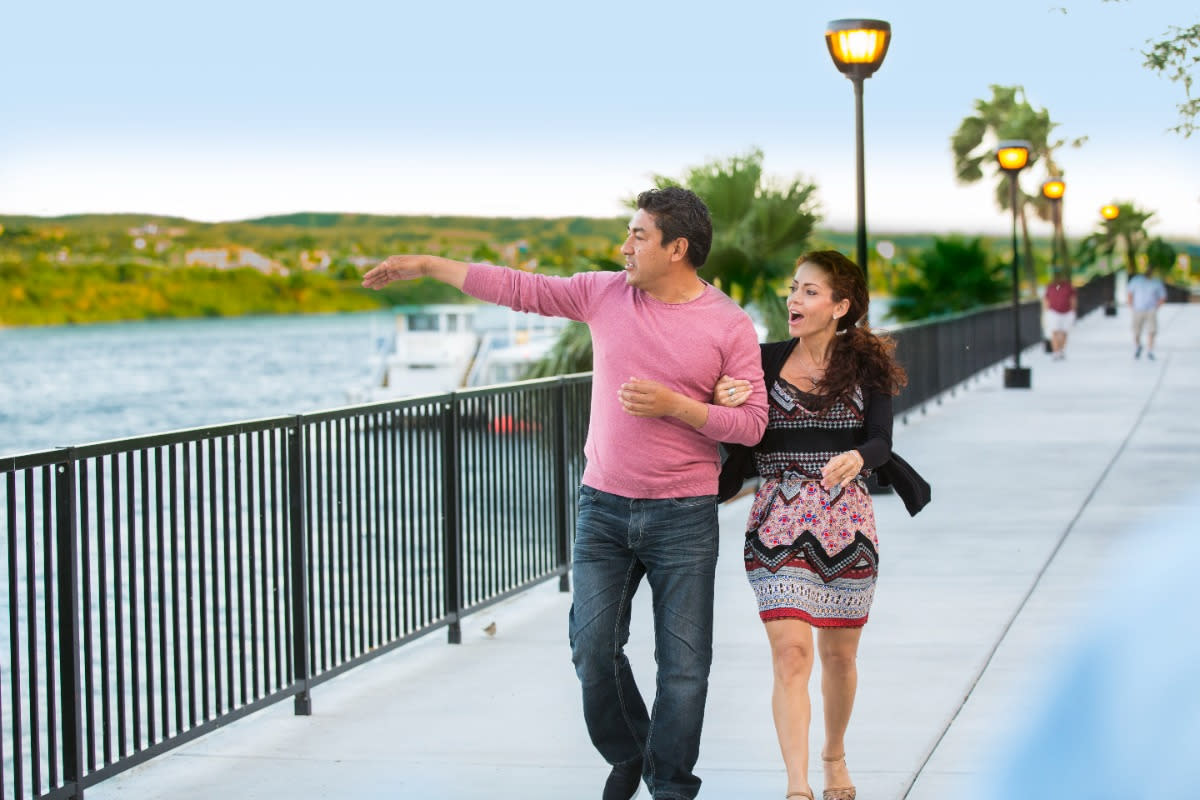 The River Walk
Heritage Greenway Park & Trails – Hike along the Colorado River and see the winter beauty peeking forth as you revel in the desert's striking contrast. With nine miles of new trails located just a few minutes north of Laughlin's strip, there's plenty to see and do for all types and ages at Heritage Greenway Park & Trails. With its own Davis Dam, located 70 miles downstream of the famous Hoover Dam, it manages the delivery of the Colorado River's waters south to Mexico.
Explore Oatman Ghost Town, a tiny town surrounded by the Black Mountains that overlook the Mojave Desert. Over half a century ago, this was the strategic base for miners seeking gold. And like classic, old towns, it's assumed that ghosts roam the remnants.
Get outdoors and see all the beauty that the area has to offer when you boat, fish, or hike at Lake Mohave. Scenic trails, plants, and wildlife landscapes – have an adventure like no other.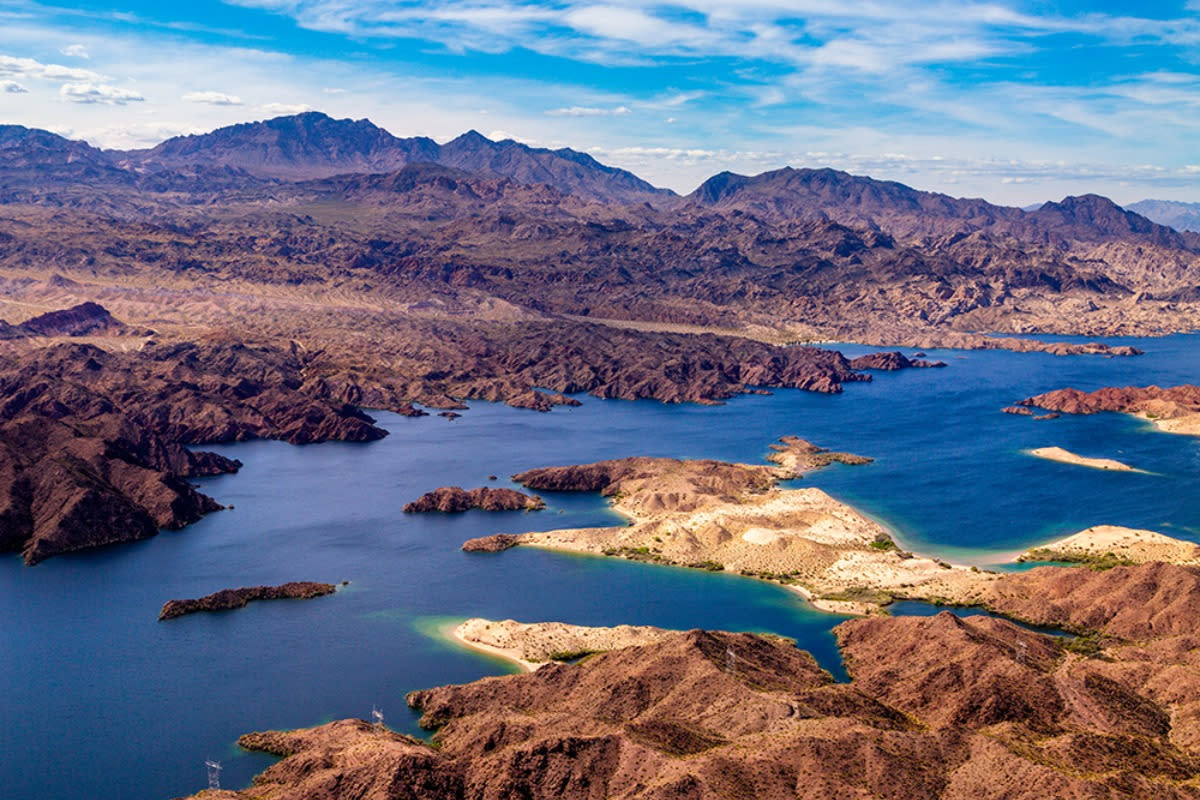 Lake Mohave
Take a day trip and see one of the world's seven natural wonders in all its glory – the Grand Canyon. Hike down into the canyon on Bright Angel Star Trail or take the Rim Trail around the canyon's magnificent rim for a less strenuous hike. Don't miss a breathtaking sight by scheduling a guided tour with Laughlin's own Laughlin Tours, LLC or Desert Wonder Tours.

You can also stick closer to Laughlin but still scratch the wanderlust itch with a day at the Hoover Dam, located in the Black Canyon of the Colorado River between Nevada and Arizona. Or give the whole family an experience they'll never forget at Keepers of the Wild, a 175-acre animal sanctuary located along a notably scenic section of Route 66 in Arizona.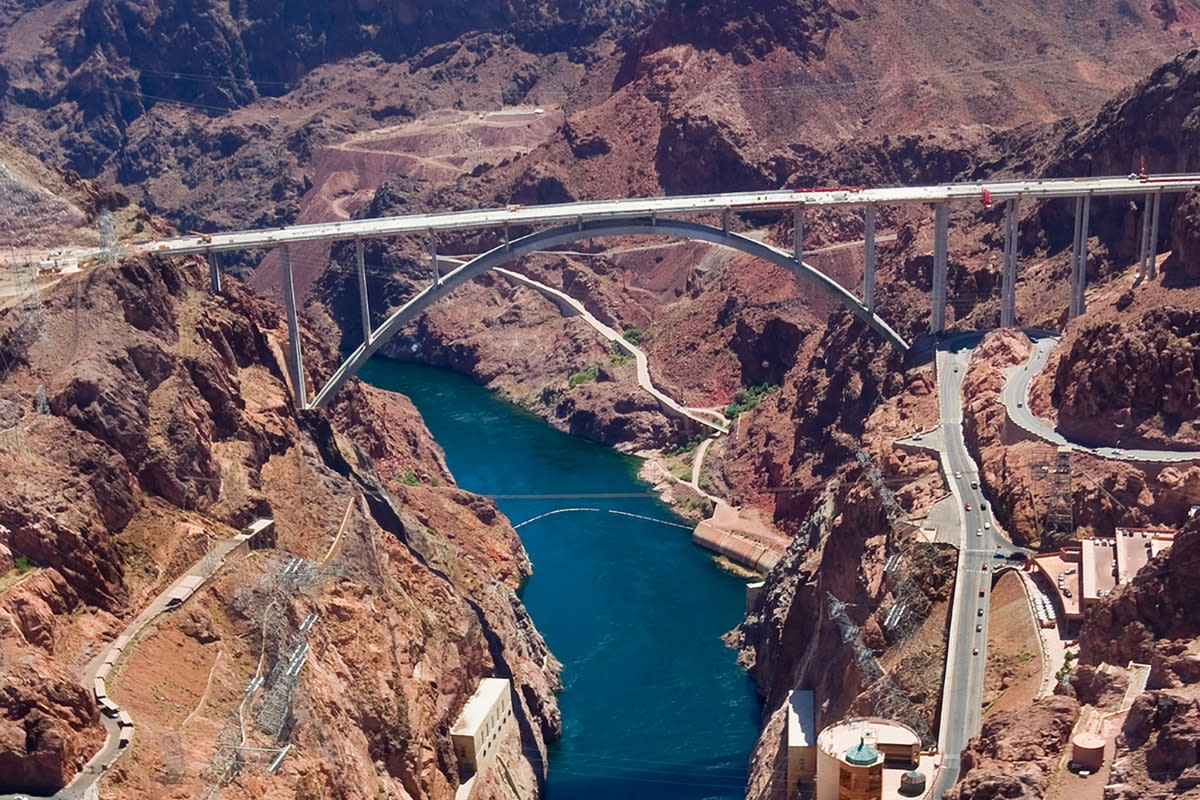 The Hoover Dam
There's always something for the whole family in Laughlin. Pack your holiday outfits, steal a deal and get away to Laughlin this holiday season.