1. Location
With a prime spot right on the Colorado River, just 90 miles away from Las Vegas and a short hop from Phoenix, Arizona, Laughlin is surrounded by wild desert scenery and a beautiful mountain backdrop. This makes the area perfect for weekend getaways, whether you're looking for outdoor adventures or to experience the excitement of a Nevada gaming town.
2. Climate
Laughlin has a hot and sunny climate, with the warmest temperatures in July and August. Thankfully, Laughlin's proximity to the river means there are plenty of water sports to enjoy and lakes to splash about in summertime; while pleasantly warm, sunny winters – with temperatures averaging between 65 and 75 °F – make the town a popular getaway spot year-round.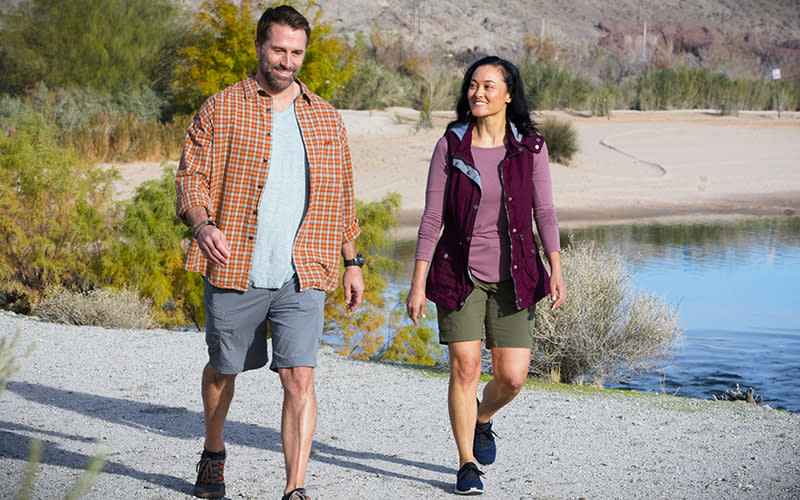 3. Value
Trips to Laughlin always promise a good time and are great value for the money. You can stay in many of the resort hotels for less than $50 a night, and enjoy reasonably-priced restaurants and lots of great family-oriented outdoor activities without breaking the bank. For those who prefer to take the RV route, you'll find a number of very affordable RV resorts and campgrounds in the area.
4. Laid Back Personality
Surrounded by nature, you'll feel at ease in Laughlin. It's a relaxed, friendly town, with less than 10,000 permanent residents, and its small-town vibe can be felt in the charming and personable service you'll receive at every restaurant, hotel, and attraction. Think all the excitement and fun of a night out in Vegas, coupled with a close-knit community feel.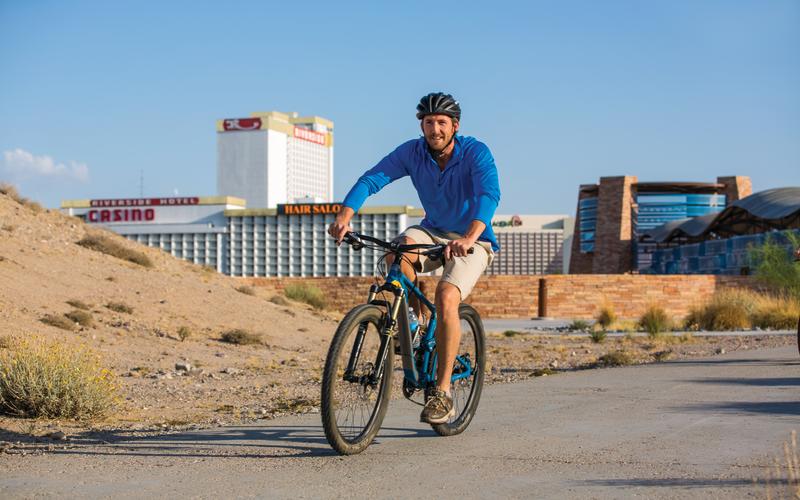 5. Riverside Dining
Surrounded by the picturesque Nevada desert and a spectacular mountain backdrop, Laughlin's best feature is perhaps the beautiful Colorado River, which runs right through the heart of town. Take full advantage of the wonderful water views by dining at Laughlin's best riverside restaurants while you're in town – from the scenic Prime Rib Room at Don Laughlin's to a sunset dinner cruise with Laughlin River Tours.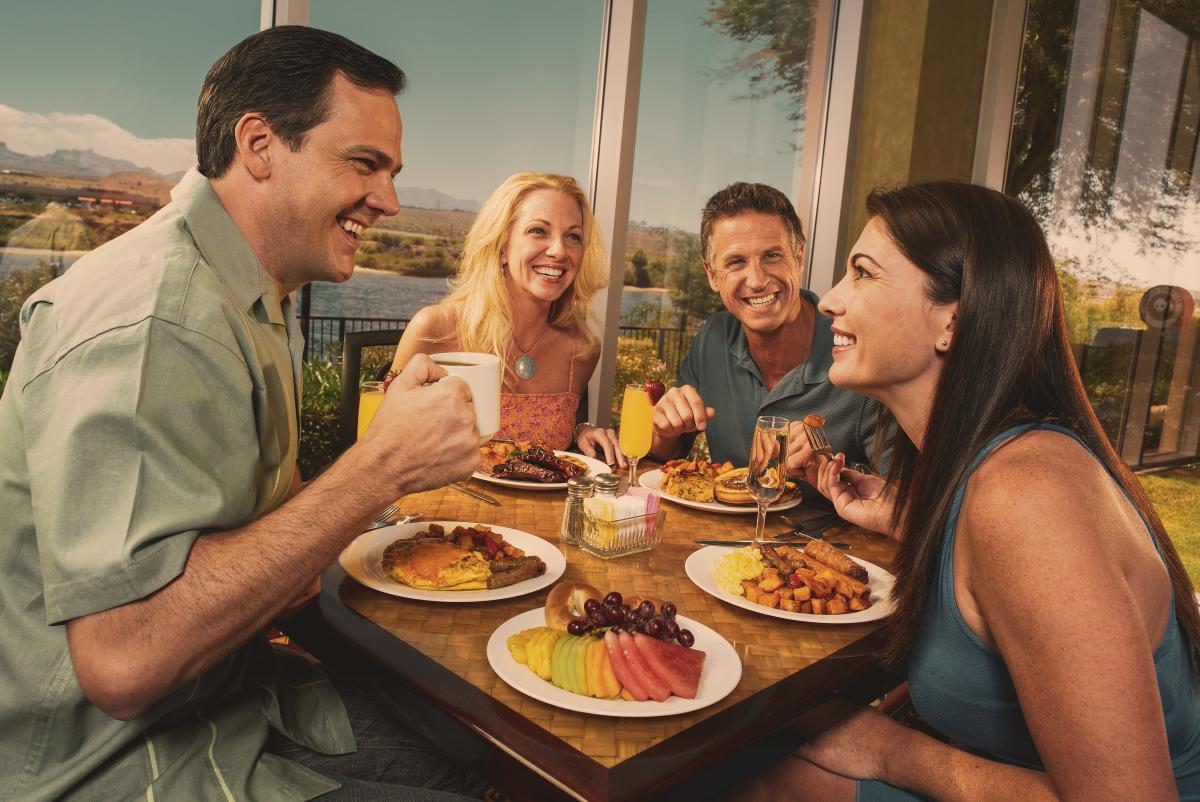 6. Casino Resorts
Home to a number of incredible hotel and casino resorts, there's no shortage of great places to stay, dine, and have fun in Laughlin. From the classic car museum, state-of-the-art bowling center, and world-class gaming at Don Laughlin's Riverside Resort; to the top restaurants and popular night club at Aquarius Casino Resort; you're sure to find the perfect base, whatever your style or budget.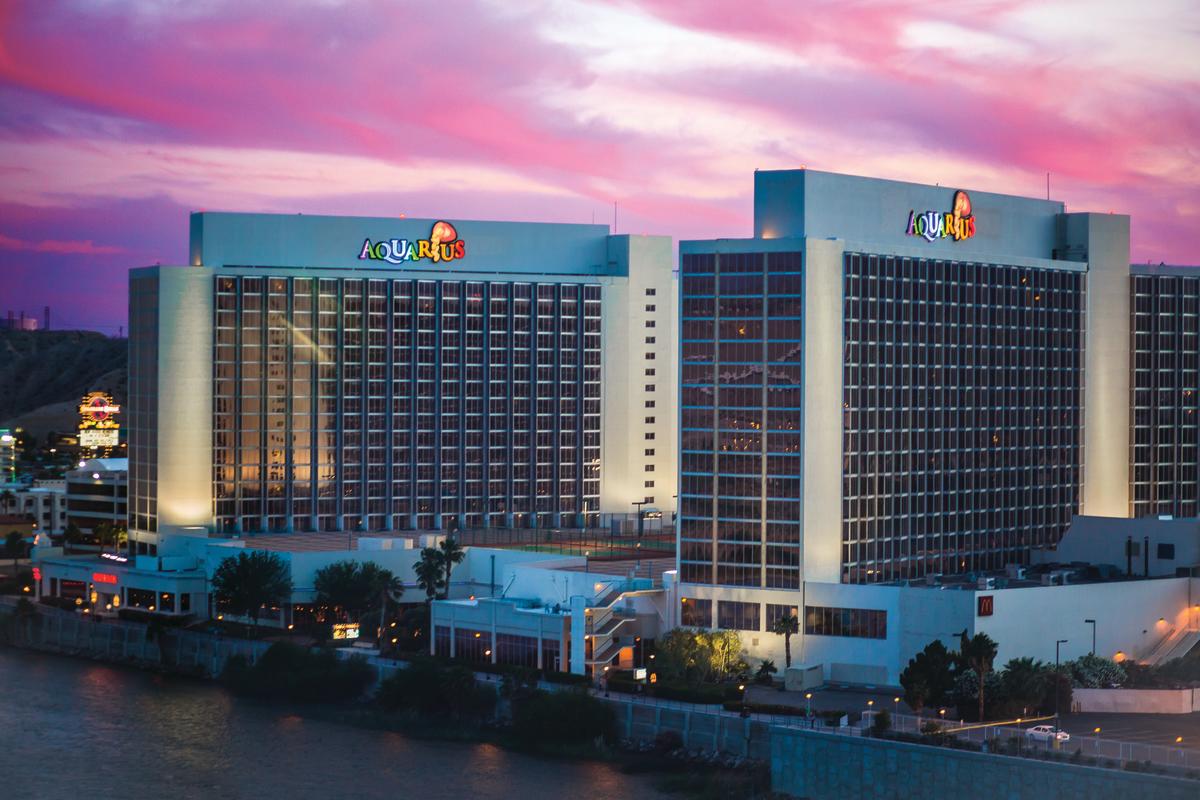 7. Outdoor Recreation
Laughlin's scenic landscape and surrounding area offers plenty of places to explore and adventures to experience. You can choose from miles of hiking and biking trails, or seek out the serenity found within the mystical Laughlin Labyrinths. Then, head out on the road with a 3-wheeled roadster, or go freeform on an ATV/UTV while speeding across the open desert. Of course, you can take a more laid-back approach and play a round of golf … or two. The  challenge is deciding what to do first.
8. Watersports
With the Colorado River running right through the heart of town, it's no surprise that Laughlin boasts more than its fair share of watersports. Thrill-seekers will love Lake Mohave, where you can take an exhilarating jet ski ride with your friends; explore coves, canyons, and more on an adventurous day trip with Desert River Kayak; or head out on a flat-water paddling excursion with the Jerkwater Canoe Company.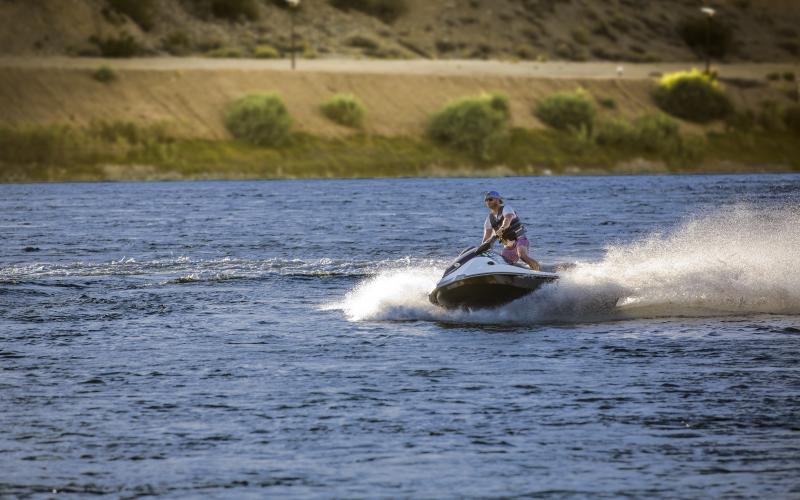 9. Pet-friendly Resorts
These days, wanting to bring pets (dog or cat) along on a family getaway or adventure is more common than ever. But it can be challenging to find hotels and resorts that accept pets or are accommodating to the needs of pets. In Laughlin, you're in luck! There a several pet-friendly hotels, including  Don Laughlin's Riverside Resort, Golden Nugget Laughlin, Harrah's Laughlin, and The New Pioneer. It is recommended that you make reservations for pet-friendly rooms as they are limited.
10. Easy Day Trips
Located in the sweet spot between California, Nevada, and Arizona, and situated just over an hour's drive from Las Vegas, Laughlin is the perfect base for a great day trip with your family. From a wild west town and Route 66 to Hoover Dam, distillery and wineries, or guided desert and jet boat tours, there's plenty to explore from your Laughlin base camp.